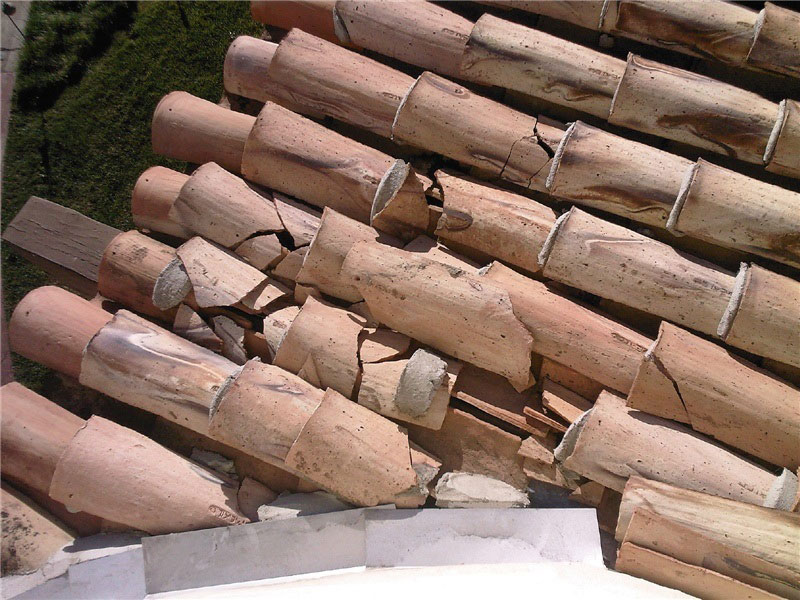 Your roof is like a car. It needs to be maintained regularly, or it will slowly break down. Just as miles wear down a vehicle, the sun, rain, and wind damage can quickly age a roof, causing problems such as broken or sliding tiles. A failure to catch these problems early may lead to larger, more costly problems in the future. Maintenance is key to extending the life of your roof and preventing large unexpected costs. At Woolbright's Roofing and Construction, we have developed a comprehensive annual roof maintenance program to help protect you from these future costs and extend the longevity of your roof.
What do broken and sliding tiles do to your roof?
When tiles are broken or pushed out of place by wind and rain, the roof's underlying felt paper is exposed. This allows UV rays and moisture to deteriorate the felt, exposing the wood beneath it. This leads to wood rot which leads to water intrusion that can lead to mold and damage within the building. The cost of replacing the felt, wood, and tile alone can be expensive, not to mention costs stemming from any internal damages that may occur. Roof maintenance is a simple and effective way to prevent this from happening and save you money on future expenses.
Our Roof Maintenance Service
When we maintain your roof, we…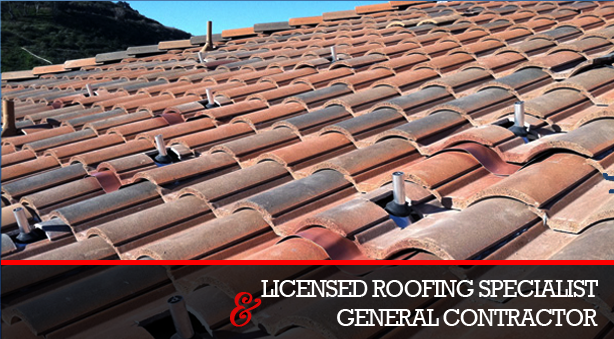 Inspect the roof
Replace broken and cracked tile as needed
Re-position sliding tiles
Check all sealants
Reapply new sealant as needed
Clear debris from roof top
Commercial & Residential Roof Maintenance
If you're interested in our roof maintenance program, don't hesitate. Chronic leaks or other recurring issues shouldn't pose a burden to your operations or budget. A company technician can evaluate your roofing needs and then offer precise solutions for your roof's demands, requirements, and specifications. Call us today to get started.
Contact us today at (951) 609-1818 for more information. We look forward to the opportunity to cover your project needs or to help you solve your problems.