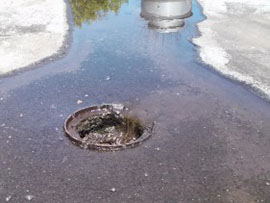 When was the last time you had your commercial roof inspected? If it's been so long that you can't remember, you may be in for a nasty surprise! Many business owners don't realize that regular inspections can protect their bottom line. Getting your roof inspected can help find small problems before they turn into major disasters.
If you need a roof inspection in Temecula, California, or the surrounding area, you can count on Woolbright's Roofing & Construction, Inc. Our friendly, experienced team members are waiting for your call at 951-609-1818!
Protect Your Investment!
Commercial roofs represent a very big investment for most companies, and it only makes sense to protect it. Regular roof inspections protect your bottom line by catching problems while they are still small. Many roofing problems are quick and easy to fix, if they are caught in time. And a well-maintained roof can last a lot longer than one that is neglected.
A Little Prevention Goes a Long Way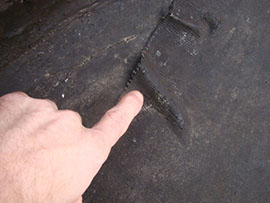 Small leaks, ponding water, storm damage, wear and tear and other issues need to be caught early. A small drip of water may not seem like much, but it can spread throughout you're your building's structure – damaging your building, destroying insulation and even allowing toxic mold to grow in your building's wall space. That is how a small leak can end up costing you thousands.
All these problems can be prevented by getting your roof inspected on a regular basis. Professionals recommend that you schedule a profession roof inspection in the fall, after summer's heat, and in the spring – after the ravages of winter. In addition, call a professional after any extreme weather event just to be sure your roof is functioning at its best. Keeping up on regular roof inspections can prolong the roof of your asset.
Full-Service Professionals
Woobright's Roofing & Construction is a full-service commercial roofing provider. We offer:
Why Choose Us
30+ years' experience
Fully licensed & insured
Complete roofing solutions
Superior knowledge & expertise
Family owned & operated
Comprehensive commercial, residential and industrial roofing solutions
30+ years of experience
Timely and efficient work with the least possible disruption to your business operations
Long-lasting and energy-efficient roofing solutions
Steep-slope roofing
Low-slope roofing
Inspections
Licensed and insured
Experienced, certified technicians
If you are in need of a roof inspection in Temecula, California or the surrounding area, give Woolbright's Roofing and Construction a call today at 951-609-1818!