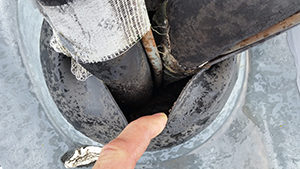 Are you in need of a full-scale commercial roofing contractor to inspect your roof? If you are located in or near Murrieta, California, then Woolbright's Roofing & Construction can help. For over 30 Years we have provided top quality service when it comes to roofing solutions. Our skilled technicians can provide detailed, thorough roof inspections. These are extremely beneficial when it comes to saving costs and uncovering hidden roofing issues.
Contact us today (951) 609-1818 to set up routine inspections. We have a great team with strong knowledge and experience, and we are ready to serve you!
Roof Inspection Services
Why Choose Us
30+ years' experience
Fully licensed & insured
Complete roofing solutions
Superior knowledge & expertise
Family owned & operated
Routine roof inspections are beneficial for a number of reasons. Here are some reasons as to why you should schedule them:
Maintain roof history
Keep roof documentation
Help with insurance claims
Keep control over roof expenses
Assist with stabilizing general liability insurance costs
Extend roof protection's life
Our roof inspection services help to extend your roof's lifespan and effectiveness for your facility. Regardless of whether you have just one property or multiple that needs our work, we can help. Call us today!
Roof Inspection Steps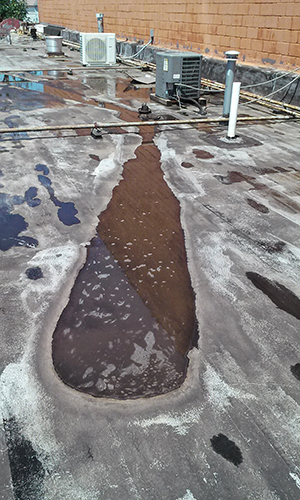 Woolbright's Roofing & Construction is built on a strong team of experience that brings the required knowledge, resources, and insight to your needs. Our roofing inspection appointments involve these steps:
Evaluating condition of roofing materials
Assessing caps, ridges & drip edges
Looking over water-draining equipment
Examining roof for any signs of movement
Assessing roof valleys, HVAC units, piping, chimneys, vents & roof penetrations
Evaluating roofing-specific features such as metal flashings
You can count on the experts here at Woolbright's Roofing & Construction. Give us a call today to learn more about how our roof inspection services can save you money!
Commercial Inspections Murrieta California
It is recommended that you have your roof inspected at least twice a year, preferably during the spring and fall seasons. However, other events can occur that can require roof inspection. These events include:
Strong wind activity in the area
Storms with hail
Melting precipitation
Episodes of foot traffic on roof
Other events that may cause roof damage
Give us a call today to learn more about our roof inspection, or if you think your roof needs a lookover for some work needs. Whatever roofing problems you have, our specialists have the solution!
Give us a call today at (951) 609-1818 for more information or to schedule roof inspections. We look forward to the possibility of serving you!