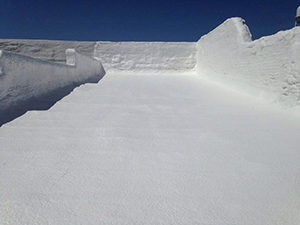 Are you having roofing issues with your flat-sloped or low-sloped building? If you are located in or near Murrieta, California, then Woolbright's Roofing & Construction has the solution! We are a qualified applicator of roof coating systems with years of experience. Roof coating systems allow for an economical way to improve your roof's performance. These coating systems are applied over your current roof in order to enhance durability and functionality.
Woolbright's Roofing & Construction has been helping customers with whatever roofing issues they have for over 30 Years. Our team is ready to provide you the premium service you need with our expertise and knowledge. Contact us today at (951) 609-1818 to learn more about our services.
Roof Coating Advantages
Roofing problems have a variety of solutions, but you need an experienced team with the knowledge of what the best solution is. Here are some examples of the benefits that come with roof coating systems: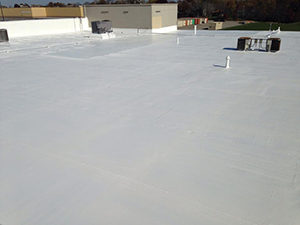 Can add years of life to your roof
Adjusts to temperature changes
Able to withstand high winds, hail, fire, UV damage & more
Can lower A/C costs
Energy savings can pay for the coating system over time
Does not involve an intensive and invasive process like a re-roofing project
Can be recoated for a longer life span
Premium Roofing Solutions
Why Choose Us
30+ years' experience
Fully licensed & insured
Complete roofing solutions
Superior knowledge & expertise
Family owned & operated
Woolbright's Roofing & Construction has solutions for all types of roofing substrates:
EPDM
PVC
Metal roofing
Built-up roofing
TPO
Modified bitumen
Whatever roofing issues you may have, be sure to give us a call! We also provide maintenance and repair programs so that your roof can be inspected and repaired on a regular basis.
Roof Coating Estimates
Woolbright's Roofing & Construction understand that each roof is unique, and can assure you that we can provide the best solution for your roof's unique specifications and needs. Call us for more information about how we can help!
Don't hesitate! Call us today at (951) 609-1818 to experience the premium solutions for your needs!