Most of us think that a roof is just about having a covering to protect us from the harsh elements of weather. Well, at Woolbright's Roofing we cannot ignore this very vital function of a roof and that is why we have made it our life's work to give our clients durable and breathtaking roofing systems.
A Riverside California roof is one of the most important parts of our homes or any building we are in as a matter of fact. No building can be termed complete without a proper roofing. Our roofing construction skills span around a variety of areas, from repairs to complete roof installations. Our team of professional staff is highly skilled in the latest roofing techniques available in the market.
We shall help you choose and decide on the right Riverside California roof for you whether it is for your dream house or business, you can rely on us for exemplary services.
What makes us a great Riverside California roofing company?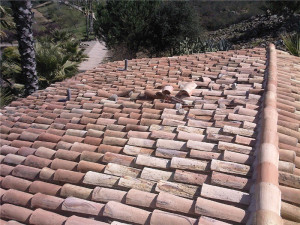 If you live in a house in Riverside California a or run a business that needs a new roof, there's no better option than going with the experts right next door to you – the expert roofing contractors of Woolbright's Roofing & Construction can deliver the quality you deserve for the investment in your Riverside California house or business.
We are able to do any type of roof you need such as tile, durolast, metal and more. Our roofs will enhance your home or business and provide you with the look that you want.
We will come to your Riverside California location!
Our office is located in Wildomar, CA but we travel all over southern California. You may call us or contact us on our website for a free estimate. We will make the drive up to your house or business and get started as soon as possible on your roofing job. We also completely reroof structures.
Quality is our Number 1 Priority
Woolbright's Roofing & Construction is all about providing the best quality roofs for our customers in Riverside California. Our customers come to us due to the high-quality materials and maintenance jobs we perform. Our roofs are guaranteed to last and our reputation proves this to be true.
If you're looking for a roofing contractor and quality is important to your home or business, Woolbright's Roofing & Construction will give you exactly what you are looking for. Give us a call at (951) 609-1818 and speak to us right away about your project and what you need done.