We provide commercial and  residential roof replacement for residents throughout Quail Valley, California as well as the entire Southern California area. Whether you're in Quail Valley, California or any other neighborhood, you can count on us to replace or repair your commercial or residential roof using high quality materials while providing expert workmanship and excellent customer service.
A roof is one of the most important parts of our homes or any building we are in as a matter of fact. No building can be termed complete without a proper roofing. Our roofing construction skills span around a variety of areas, from repairs to complete roof installations. Our team of professional staff is highly skilled in the latest roofing techniques available in the market.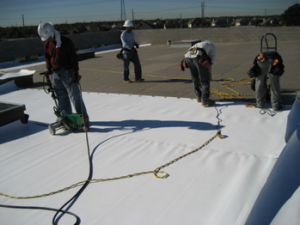 We shall help you choose and decide on the right roof for you whether it is for your dream house or business, you can rely on us for exemplary services. 
As a homeowner, you know that your roof is one of the most important parts of your home. Our highly-skilled Quail Valley, California roofers use only the best construction materials when installing or repairing your new roof to ensure your home will be well protected for decades. Our team of Quail Valley, California roofers can work with your to find a type of shingle that fits your aesthetic preferences, and is in line with your budget.
Quality is key for Quail Valley Roofers
Woolbright's Roofing & Construction is all about providing the best quality roofs for our customers in Quail Valley, California. Our customers come to us due to the high-quality materials and maintenance jobs we perform. Our roofs are guaranteed to last and our reputation proves this to be true.
If you're looking for a Moreno Valley roofing contractor and quality is important to your home or business, Woolbright's Roofing & Construction will give you exactly what you are looking for. Give us a call at (951) 609-1818 and speak to us right away about your project and what you need done.