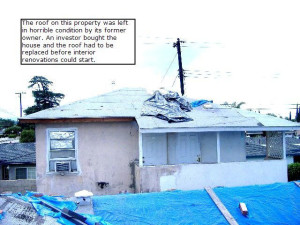 This house is a great example of what happens when roof leaks are not corrected. When roof leaks are not corrected, either by repair or replacement, serious damage will eventually occur to the structural soundness of the building.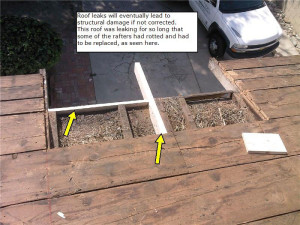 The roof on this house in Baldwin Park, California had past the end of its designed life and was starting to compromise the homes structural framing. There was a large amount of dry-rot wood all over the roof and some rotted rafters that were replaced.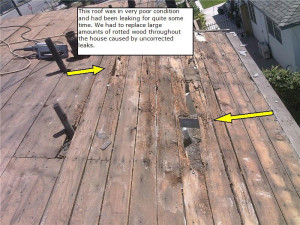 These expensive repairs could have been avoided if the roof was replaced at the end of its designed life.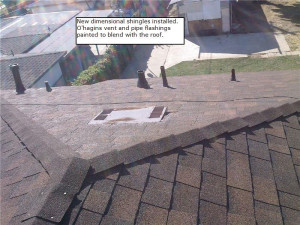 Trying to extend the life of a shingle roof that is past its designed life will result in further damage to the building structure, and more costs to the owner.
Don't let your roof deteriorate. Call us today at 951.609.1818 or fill out our Free Estimate form and we will be in contact with you soon.
Woolbright's Roofing & Construction, Inc.
20831 Silktassel Court
Wildomar, CA 92595 USA
Tel. (951) 609-1818