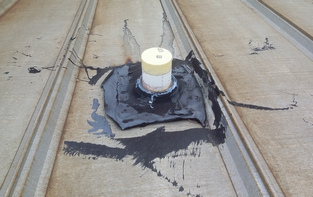 Do you have a commercial or industrial metal roof needing attention? If your facility is located in or around Murrieta, California, Woolbright's Roofing & Construction can help. For 30+ years, we've helped building owners and managers overcome many roofing issues and help reduce costly future expenses.
Metal roofing offers great durability and longevity. But like all types of roofing, it is bound to have problems at some point. You do not have to settle for recurring issues and roofing expenditures snowballing into greater costs. Put Woolbright's 30+ years of problem-solving expertise for you — let us help you extend the service lifespan of your roofing investment! For more information, call us today at (951) 609-1818.
Metal Roofing Problems
Among the roofing materials on today's market, metal stands out for its long life expectancy, durability, and light weight. It offers solid potential for return-on-investment over time. However, there are a number of common factors which are likely to affect a metal roof's performance:
Why Choose Us
30+ years' experience
Fully licensed & insured
Complete roofing solutions
Superior knowledge & expertise
Family owned & operated
Rusting
Ponding water
Entrapped moisture or debris
Loose flashings (can lead to further defects)
Storm damage
Defects caused by UV exposure
Cumulative weathering & aging
If your metal roof shows signs of struggling with any of these, call us! Or do not hesitate to reach out should your roof have challenges with anything else. Woolbright's Roofing & Construction offers comprehensive leak detection services and repair services to get your roof back up to strong performance standards. Call us!
Metal Roof Repair Solutionists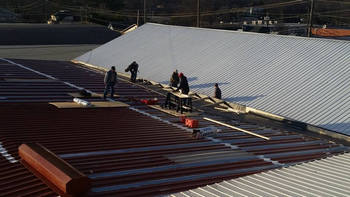 Along with complete, professional metal roof repair services, we offer customized roof maintenance programs. Our maintenance offerings will help ensure stronger cost savings over time. A proactive approach to your roof will help identify roof damage or issues in their earlier stages. In turn, these efforts can assist with reduced expenditures over the metal roof's life-cycle.
Once a company technician has completed an on-site roof analysis, we can offer precise solutions for its needs. Our team can prescribe recurring preventive maintenance, cost-efficient repairs, or, if necessary, a new complete roofing system. All the solutions you need are available under one roof. You can depend on our 30+ years of expertise and customer satisfaction! Call us today.
Metal Roof Repair Estimate
Every roof is different. Each one has its own needs, requirements, demands, and specifications. For professional service from a reputable contractor, call Woolbright's Roofing & Construction today. Our team would be glad to answer any questions as to how we can help ensure your facility stays well-secured and leak-free in the years ahead.
Don't hesitate! Call us today at (951) 609-1818. We look forward to the possibility of earning your business.