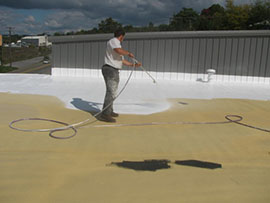 When your commercial or industrial roof is in need of professional roofing services, do you know who to turn to?  If you call Woolbright's Roofing and Construction, you've called the right place.  When you work with a full scale commercial roofing contractor, you know that no matter what your roofing issues may be, we'll be able to solve it.
If you are located in or around Temecula, California, we'd be happy to be of service to you.  Call our office at 951-609-1818 to inquire more!
Professional Services for all Substrates
Woolbright's Roofing and Construction has over 30 years of hands-on experience in the commercial roofing industry.  We are committed to providing premium roofing solutions paired with professional customer service – and we always go above and beyond for our customers!
Our highly trained staff is able to provide the latest and greatest roofing techniques to roofing substrates of all kinds, including:
Why Choose Us
30+ years' experience
Fully licensed & insured
Complete roofing solutions
Superior knowledge & expertise
Family owned & operated
TPO
PVC
EPDM
Metal
Modified Bitumen
Built-Up
And more!
This means that no matter what substrate you have, our team has seen it, fixed it, and even improved it!  After 30 years, it's safe to say that we have seen it all!
A few of the premium services that we offer clients throughout Temecula, California include: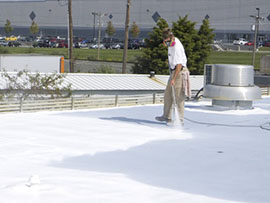 Roof Inspections
Roof Maintenance Programs
Leak Detection and Repair
Roof Replacement
New Roof Installation
Restorative Roof Coatings
Cool Roof Solutions
Insulation
And more!!
We understand that your roof is a vital asset to your business, which is why we do our best to help it reach its potential. Our team will be here for you every step of the way throughout your roofing project.  And we only suggest the most affordable, durable solutions for your unique needs.
Call for an Estimate
So what are you waiting for?  No matter what your roofing service needs are, Woolrbight's Roofing and Construction has your back!  The best way to ensure your roof lasts to its potential is to have a dedicated contractor on your side.  Call today for a free, no-obligation estimate and let us show you why we are the best in Temecula, California!  You can reach us at 951-609-1818.  We look forward to hearing from you.