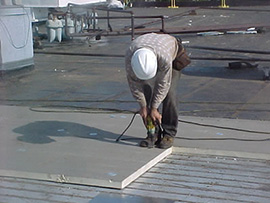 Woolbright's Roofing and Construction, Inc. prides ourselves on our ability to deliver customized roofing solutions by experienced and trusted technicians. We supply complete roofing services that range from practical advice, repair, replacement and coating options all the way through to long-term care and roof maintenance.
If you are located in Menifee, California or the surrounding area, please contact us today at (951) 609-1818. We would be happy to discuss the extensive list of commercial roofing services we have to offer and how they could benefit you. Let us show you why we are the leading commercial roofing contractor in our area.
Finding the Right Contractor
We know the success of your roofing project depends upon our ability to employ the very best people available. That is why we hire technicians who understand the importance of extensive training and a job well done. Our team knows the race for quality never ends.
Why Choose Us
30+ years' experience
Fully licensed & insured
Complete roofing solutions
Superior knowledge & expertise
Family owned & operated
In order to help you narrow down your selection of contractors we have compiled a simple list of questions you should be asking any potential company. A couple examples would are:
How long have you been in business?
Do you carry the appropriate licenses and insurance?
What follow up services do you offer?
Can you provide me with previous client testimonials?
Are you a member of any organizations?
Ask questions that you feel will give you the information you need to make an educated decision. Here at Woolbright's Roofing and Construction we are an established pillar in the community and stand behind our work 100% with the labor and material warranties we have available. Call us today at (951) 609-1818 so we can answer any and all of your questions.
What Can Woolbright's Do for You?
Here are Woolbright's Roofing and Construction, we are experts at building, maintaining and repairing commercial roofs. We specialize in commercial and industrial roofing projects in Menifee, California and the surrounding areas. We also provide emergency repair services. When a leak threatens your commercial roof, it can cause serious distress to you and the structural integrity of your entire building. Our Emergency Repair service provides a "right now" solution to your predicament. Our emergency crews receive extensive emergency repair training in order to better serve you in your time of need.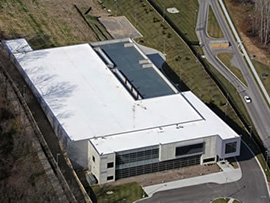 A few additional reasons we should be at the top of your list are:
Family owned and operated
Customized roofing solutions tailored to your specific unit
Formally trained technicians
Respectful and professional staff
And so much more
Don't put your roof in the wrong hands. If you are in Menifee, California Woolbright's Roofing and Construction is here for you.
Commercial Roofing Contractor Pledge
From the initial job walk through to the final quality inspection, you can be certain that every phase of your project will be completed in agreement with your expectations and our high standards, no matter how detailed or large your development may be.
We look forward to the opportunity of earning your business and hope to hear from you soon. Call us today at (951) 609-1818 for more information.