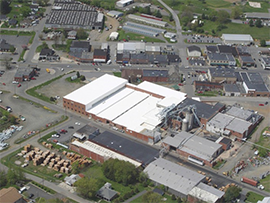 Woolbright's Roofing and Construction is Hemet, California's leading commercial roofing contractor. With our spotless safety record, quality commercial roofing services and a commitment to our customers' satisfaction, it is no wonder why we have been in business for nearly 30 years.
Whether you have a multi-level commercial building or a one-story dentist's office, the Woolbright's Roofing and Construction team has the equipment, tools and ability to solve any roofing issues your asset may be facing. We are a family owned and operated business that truly enjoys what we do.
For service of your Hemet, California commercial building, call our office today at (951) 609-1818. We hope to turn you into another happy client.
Roofing Types and Services
Why Choose Us
30+ years' experience
Fully licensed & insured
Complete roofing solutions
Superior knowledge & expertise
Family owned & operated
For those interested in roof restoration services or commercial roof repair expertise we can help. The Woolbright's team is comprised of expertly trained associates that are all experienced in providing a multitude of commercial roofing services to all roofing types.
Roofing types we service include:
Metal – There are a variety of metal roofing types, colors and styles that are commonly used for commercial buildings. Our team services them all!
Single-Ply – Including EPDM, PVC, and TPO. These roofing systems are widely used for commercial properties due to their ability to protect a variety of structures.
Built Up – Involves the process of applying several layers of asphalt coated felt to "build up" a roof. Typically covered with a top layer of gravel.
Modified Bitumen – Manufactured material that is stronger than felt with high flexibility and puncture resistance.
All of these roofing types are examples of commercial roofs that we service. Our list of commercial roofing services includes the following: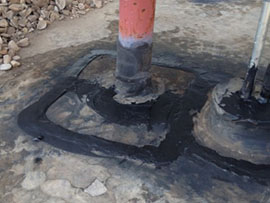 Waterproofing
Roof Coating
Roof Inspection
Roof Maintenance
Cool Roof
Leak Detection
Repair
Replacement
Installation
If you are a building owner in the Hemet, California, or surrounding area, we would happily talk about the many ways we can improve your roofing system. You can reach us at (951) 609-1818. Let us find the best solutions tailored for your specific roofing asset.
Know that you can rely on the Woolbright's Roofing and Construction team. Woolbright's, where trust, dependability and dedication are what drives our company. Don't wait another day, call our office right away.