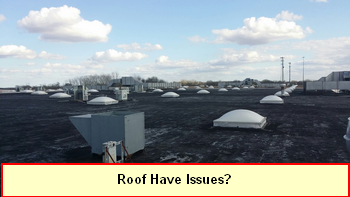 Does your facility struggle with leaks or other roofing issues? If you need service from a professional commercial roofing company in Murrieta, California, Woolbright's Roofing & Construction can assist you. We offer a full range of solutions for extending your roof's lifespan or securing your building with new, quality protection.
When hiring a commercial roofing company, there are many factors to consider:
How long has their company been in business?
How many years of experience do they have?
What steps do they take to evaluate your roof's needs?
What is the company's qualifications (licensing, bonding, other requirements)?
What steps are taken to propose a solution/solution(s)?
Can they furnish a robust record of client satisfaction?
What is the commercial roofing company's safety record?
Are they knowledgeable of building code requirements/other applicable standards?
What is the company's current status with their manufacturers of use?
For 30+ years, Woolbright's Roofing & Construction has helped many building owners and facility managers resolve all manner of problems in southern California. We don't cut corners, and our solutions are designed to keep your building well-secured & leak-free in the years ahead. For more information or to request an estimate, call us today at (951) 609-1818
.
Professional Commercial Roofing Company
As a full-service contractor, Woolbright's Roofing & Construction offers many leading advantages over the competition. Here are some of the ways our benefits translate into client value:
Why Choose Us
30+ years' experience
Fully licensed & insured
Complete roofing solutions
Superior knowledge & expertise
Family owned & operated
30+ years of strong customer satisfaction
Exceptional roofing knowledge & expertise
Fully licensed & insured contractor
Highly skilled technicians & craftsmen
$2 million general liability coverage
Top A+ rating from the BBB
Complete roofing & waterproofing solutions
Superior knowledge of all applicable codes, requirements, guidelines
Reliable roofing system warranty options
Customizable maintenance programs to maximize roof life
Call us today if you have any questions or need professional roofing services.
Local Roofing Contractor
Woolbright's Roofing & Construction specializes in a complete suite of industrial & commercial roofing services for your facility or building asset portfolio: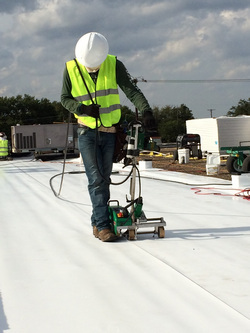 New construction roof installation
Leak detection & repairs
Roof consultations
Roof repairs & maintenance
Roof asset management programs
Property renovations
Roof restoration & deck waterproofing
Re-roofing & roof replacement
We are experts in handling a wide range of customer needs, from flat or low-sloped facilities to steep-sloped buildings. If your building asset has need of any of these services or something else, call us.
Commercial Roofing Company Estimate
If your roof needs attention, don't hesitate. Chronic leaks or other recurring issues shouldn't pose a burden to your operations or budget. A company technician can evaluate your roofing needs and then offer precise solutions for your roof's demands, requirements, and specifications. Call us today to get started.
Contact us today at (951) 609-1818 for more information. We look forward to the opportunity to cover your project needs or to help you solve your problems.