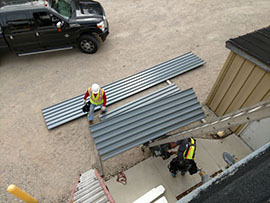 Searching for the best commercial roofing company in Temecula, California can seem like a daunting process, but don't worry!  Woolbright's Roofing and Construction is here for you.  We understand that your commercial or industrial roof is a sizable investment, so that is why we provide premium solutions for business owners throughout Southern California.  To learn more about how we can help you, give our office a call at 951-609-1818.
Who to Hire
Like all other industries, there is a vast difference between professional and amateur roofing contractors.  How do you know if the contractor you've selected is going to be the best for your project?  Well, with a bit of homework, you can rest easy.  We always suggest asking the following questions, before you hire anyone to start your project:
Why Choose Us
30+ years' experience
Fully licensed & insured
Complete roofing solutions
Superior knowledge & expertise
Family owned & operated
Are you licensed and insured?
This is a very important question!  All reputable roofing companies will carry the proper insurance and be able to provide proof.  If you work with a company that is not insured and something is damaged to your property, you may be stuck footing the bill.
What is your safety record?
Hiring a commercial roofing company that doesn't have a safety plan or follow OSHA regulations can be detrimental to their employees and yours.  Be sure to discuss the safety procedures that would be implemented for your project before work begins.  All reputable contractors will be able to discuss this with you.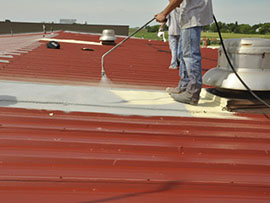 Can you provide recent customer testimonials?
Seeing a testimonial from 5 years ago will not be as relevant as the customer from last week.  As the contractor to provide previous customer testimonials to make sure the client is as happy as the contractor says they are.
What type of warranties are available?
Inquiring about manufacturer and labor warranties can help guide you with your decision.  Are the warranties pro-rated?  What needs to be done maintenance wise to ensure my warranty is valid?  These are all important questions to ask a commercial roofing company before any work begins.
What project follow up do you offer?
It is important that if you have your commercial or industrial roof replaced that you realize they are not a set it and forget it type purchase.  Working with a commercial roofing company that provides ongoing maintenance services can ensure you roof stands the test of time.
At Woolbright's Roofing and Construction we'll be happy to answer any questions you may have, and we know you'll be satisfied with our answers.
If you're searching for a reputable commercial roofing company in Temecula, California or the surrounding areas, look no further.  Give Woolbright's Roofing and Construction a call today at 951-609-1818.