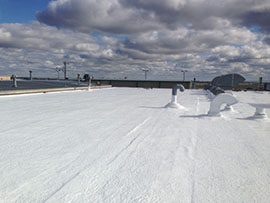 If you are looking for a roofing company with the best reputation and the most experienced technicians in Perris, California, look to the professionals at Woolbright's Roofing and Construction, Inc. Our friendly, experienced team members are waiting for your call at (951) 609-1818!
Choosing the Right Contractor
For a business owner, choosing a reputable roofing company is extremely important. Your industrial or commercial roof is most likely the most expensive part of your building. A leak or a roof failure can cost you dearly. It's a smart move to take the best possible care of what may be your company's most important asset.
It's a good idea to be careful when choosing a commercial roofing company because not all of them are as conscientious as we are at Woolbright's. You can't be too careful; some roofing contractors are here today – and gone tomorrow. Then if you find problems with their work, you may be out of luck. Other companies offer rock-bottom prices but don't do quality work, which can cost you a lot of money in the long-term. Call (951) 609-1818 to discuss your roofing needs and receive a free estimate.
What to Look for in a Commercial Roofing Company
Here are some things to look for when choosing a commercial roofing company: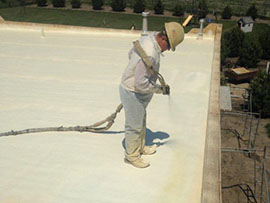 Lots of experience
High number of return customers
Good independent ratings
Wide range of services
High level of employee training
Warranties
Proper licenses and insurance
Woolbright's Roofing and Construction, Inc. has all these important items covered, and more. We are family owned and operated, with 30+ years of experience. We pride ourselves in using only the highest quality materials – and maintaining the highest level of honesty and integrity.
We offer all types of roofing services including repair and maintenance, steep slope roofing, low slope roofing, deck building and waterproofing, and much more:
Why Choose Us
30+ years' experience
Fully licensed & insured
Complete roofing solutions
Superior knowledge & expertise
Family owned & operated
Total roof inspection
Roof repairs
Proactive roof management and maintenance
New roof and re-roof installation
Roof asset value assessment and condition tracking
Insulation
Solar mount installation
Deck building and waterproofing
Attic venting
Infrared moisture detection
Woolbright's Roofing & Construction has everything you could want in a commercial roofing company, including considerate and thorough service. If you are in Perris, California, or the surrounding area, give us a call today at (951) 609-1818 to discuss your roofing needs.