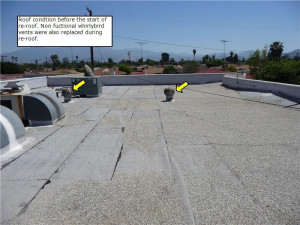 We re-roofed this commercial building in Hemet, CA using a 40mil Duro-Last single-ply roof system. The system was able to be installed over the existing roof, as the existing roof was 1 layer.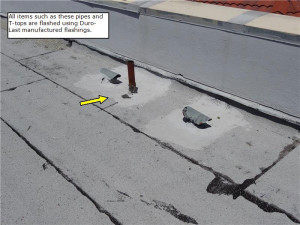 All whirly birds on the roof were removed and new solar attic fans and custom static vents were installed. All accessories such as curbs, vents pipes, drain boots, etc. are approved and manufactured by Duro-Last.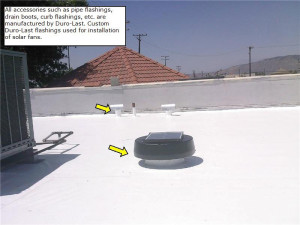 Termination details were completed using Duro-Last approved methods. Before a warranty is give on any Duro-Last roof system, and trained and qualified inspector is sent out by Duro-Last to inspect all aspects of the completed installation.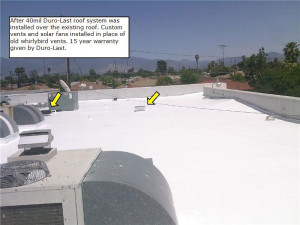 If the roof is found to meet Duro-Last's standards and installation requirements, the roof gets a 15 year warranty issued by Duro-Last. Contact us if you're interested in a roof like this.
Woolbright's Roofing & Construction, Inc.
20831 Silktassel Court
Wildomar, CA 92595 USA
Tel. (951) 609-1818